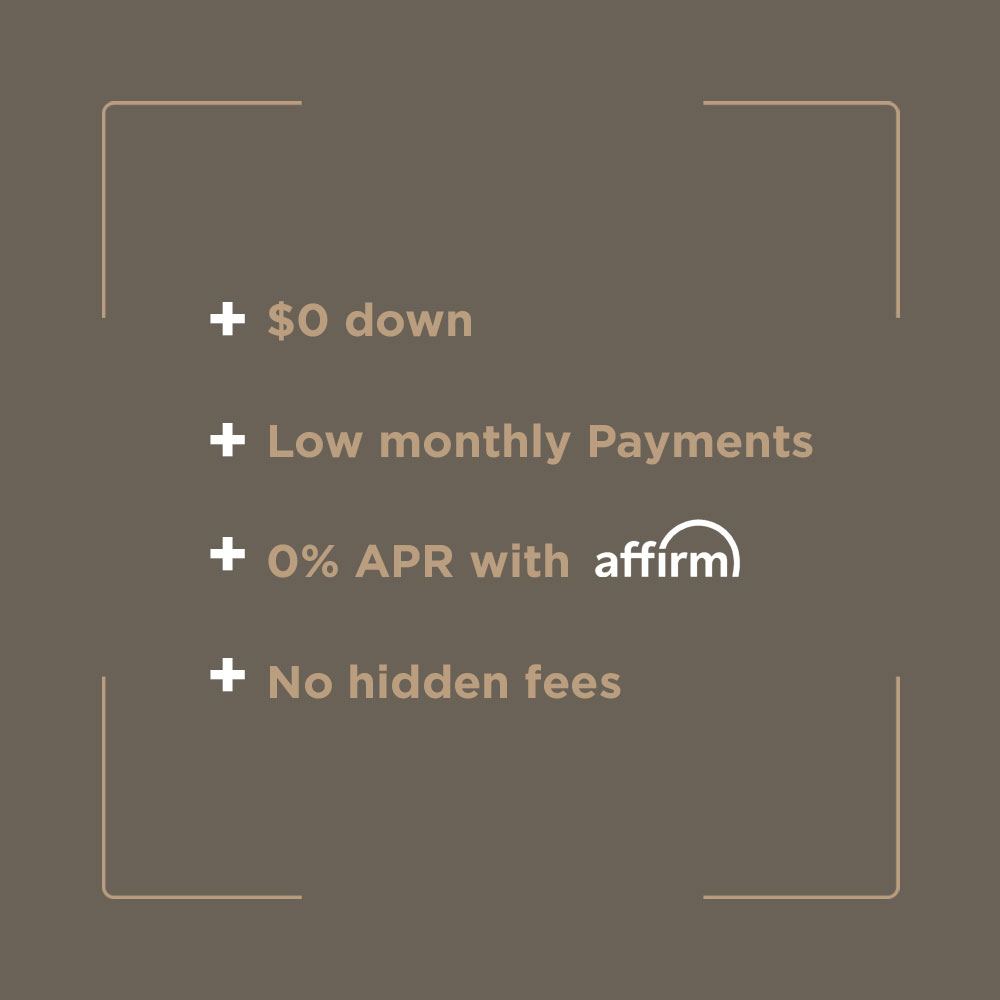 *0% APR available to qualified customers. Other financing tems could be offered.
We're making it easier to make smart choices with your wallet. So you can get the things you love without the things you don't.

Conventional loan starting at 0% APR
Choose from 6-48 month payment plans
Fast & easy prequalificaition
Checking eligibility will not effect your credit score
Transparent, flexible, fair
Here's how to finance your Big Mattress Co.® order
Begin checkout once your are ready to order your items
Enter your shipping information and advance to billing page
Choose Affirm as your payment choince and that's it.
Frequently Asked Questions
Affirm strives to keep you out of unhealthy debt by facilitating fair, transparent credit so you can pay over time for the things you love. We offer affordable monthly payments at a pace you choose - usually 3, 6, or 12 months. From day one, you know how long you'll pay, and you know how much you'll pay because we never charge late fees or others hidden fees.
How will using these options effect my credit?
Affirm has a soft credit check when prequalifying. If you're going to be late on a payment, schedule a payment as soon as possible. Late payments may hurt your credit score.
Do I still get a 100 night sleep trial when I finance?
Yes! No matter what payment method you choose, you still get can rest easy knowing you have 100 night sleep trial. If you do choose to return, you'll be refunded for the payments you've made, minus any interest that has accrued.
How do I return my mattress if I finance?
We recommend sleeping on your new mattress for at least 30 nights, as it does take time to adjust. If you're still unhappy, call (866) 550-2073 to begin the return process!